>
Home
>
Resources and Media
Local Bible Studies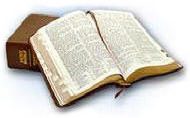 Local Bible Studies

Every Sabbath at 10:50 am
Welcome – Family Matters –  Mo Pelly

Every Sabbath at 9:30 am
Adult Sabbath School – Sanctuary – Mo Pelley
Adult Sabbath School – Fellowship Room – Dwight Edris
Adult Sabbath School – Room #5 – Jose DePena
Last Day Events – Room #6 – Wayne Johns


Further Studies
Are you looking for answers to life's questions? Do you want to know what the Bible says about a certain subject or issue?
Here are some resources that will help in your life journey.