Our Mission Statement
Encouraging all to KNOW Jesus Christ, to GROW in His grace and to GO in His love.

Meet Our Pastor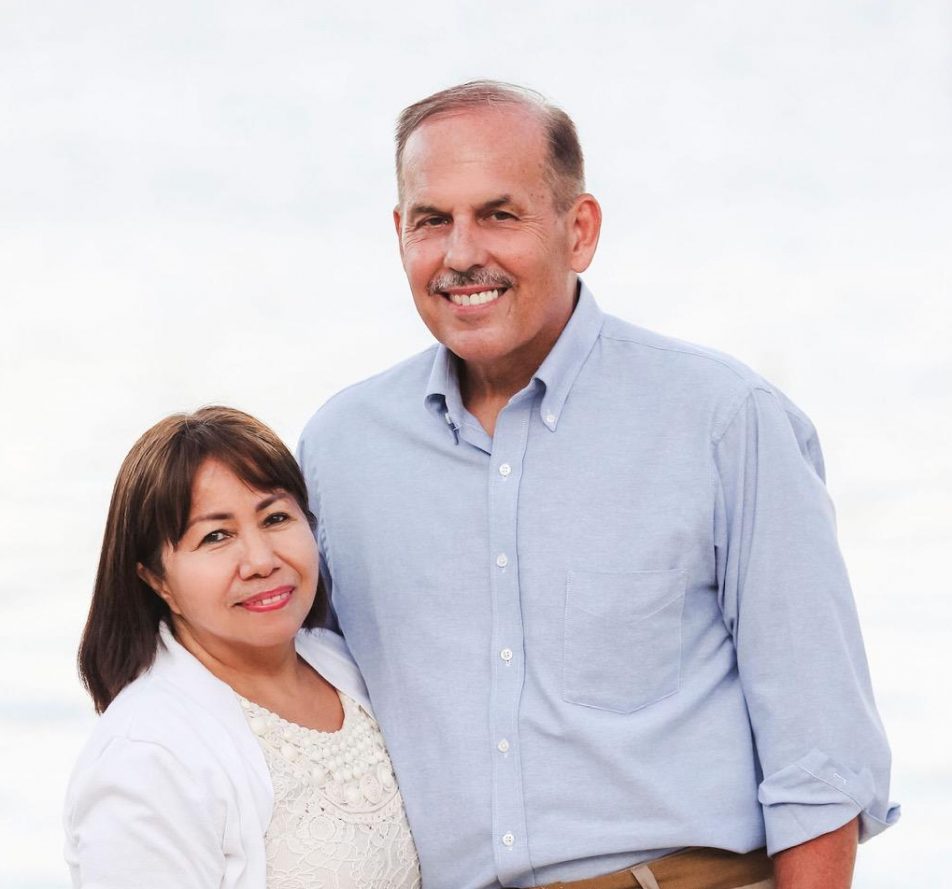 Pastor Shawn and Nephlen Shives
Pastor Shawn Shives currently serves as the Pastor of the Reading Hampden Heights Church and Assistant to the President of the Pennsylvania Conference of Seventh-day Adventist.  His former positions includes serving as
Senior Pastor of the 800 member Conyers, GA Seventh-day Adventist Church,
Founding Pastor of the Conyers Adventist Academy,
Senior Pastor of the Fayette, GA Seventh-day Adventist Church,
Pastor of the Harrisburg, PA Adventist Church,
Pastor and church planter of the Loganville, Monroe, and Social Circle, GA Churches,
Pastor of a seven-church mission district in Western Pennsylvania. 
Prior to his call to the gospel ministry, Shawn served in the United States Marines for over 21 years as an Explosive Ordnance Disposal (EOD)  Officer.  
Shawn holds advance educational degrees from Emory University's Candler School of Theology and Andrews University Theological Seminary as well as undergraduate degrees from the University of Maryland and Thomas Edison State University. 
Shawn has a passion for sharing biblical truth to a world in need of the hope offered only through Jesus Christ. Shawn and Nephlen were married over 40 years ago while Shawn was assigned to Nephlen's native county of the Philippines as an United States Marine. The Shives have five adult children and are also blessed with 12 very special grandchildren. Shawn loves outdoor physical activities including scuba diving and time at the beach and Nephlen loves family events and attending exercise classes at the local gym.
Welcome to Reading Hampden Heights Church
At Hampden Heights, you will find people from all different walks of life, joined together as a community of believers. Our first and foremost value is people. In light of Christ's soon return, our mission is to build community, one relationship at a time. As a result, our goal is to build bridges that will introduce people to Jesus Christ, so that the abundant life that He wants to give them may become a reality, now and for eternity. 


    About Seventh-day Adventists
We believe a Trinity of three persons--the Father, the Son and the Holy Spirit--make up one God. They made salvation possible when Jesus, the Son, came to earth as a baby in Bethlehem and lived a sinless life in accordance with the Father's will. When Jesus was crucified for the sins of the people of the world and arose from the dead on the third day, victory was won for everyone. More >>
What Seventh-day Adventists Believe
As a Christian church, Seventh-day Adventists are a faith community rooted in the beliefs described by the Holy Scriptures. Adventists describe these beliefs in the following ways: More >>
Fundamental Beliefs of the Seventh-day Adventist Church
Seventh-day Adventists accept the Bible as their only creed and hold certain fundamental beliefs to be the teaching of the Holy Scriptures. These beliefs, as set forth here, constitute the church's understanding and expression of the teaching of Scripture. More >>
 
Contact Us
Reading Hampden Heights Seventh-day Adventist Church
2706 Old Pricetown Rd
Temple, PA 19560-9799

610-921-0890